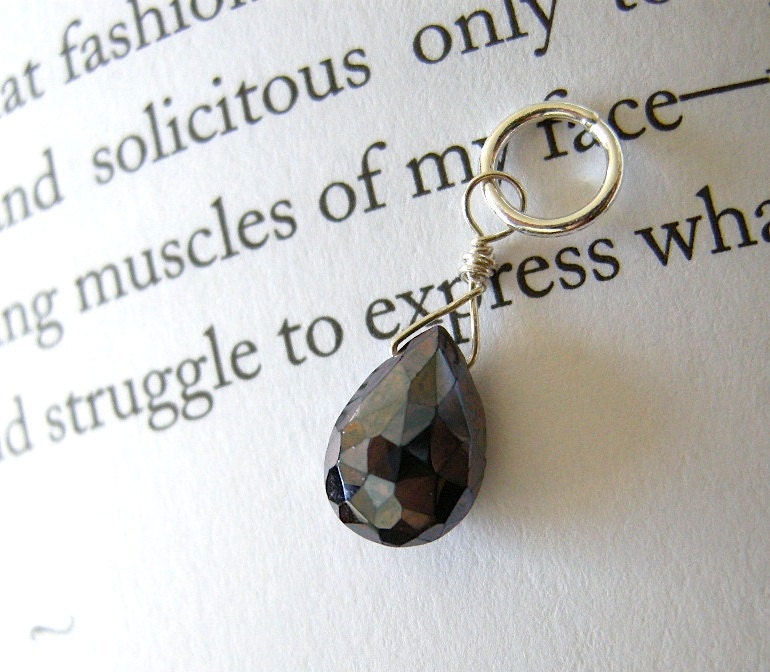 A metallic, deep cherry-red garnet with sparkly faceting. I need to preface this: I believe that the metallic coloring is a coating. I do not usually go for visibly-colored or altered stones in my designs, but the metallic color on this garnet makes the faceting really "pop," in an eye-catching sort of way. Also, the coating does not drastically alter the cherry-red color of the garnet; it just makes it darker...and metallic.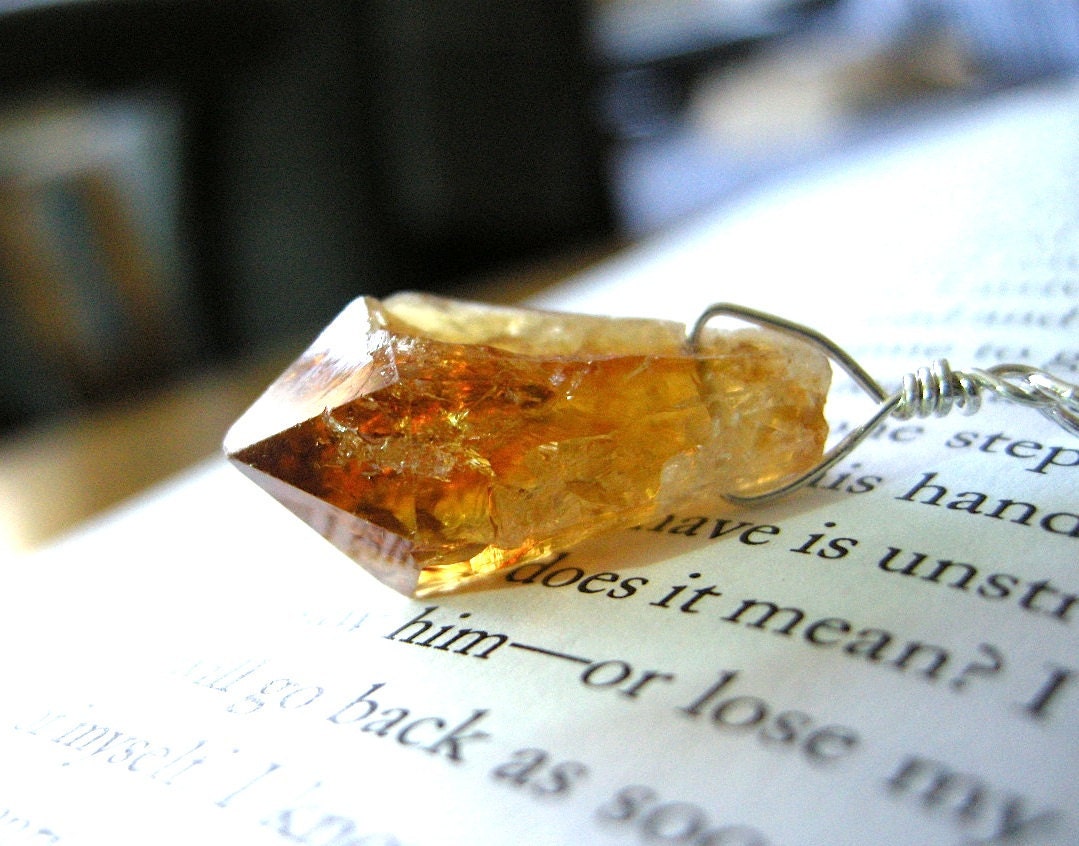 Yes, the stunning raw citrine point pendant above is my favorite of the recently-created bunch, described

here

.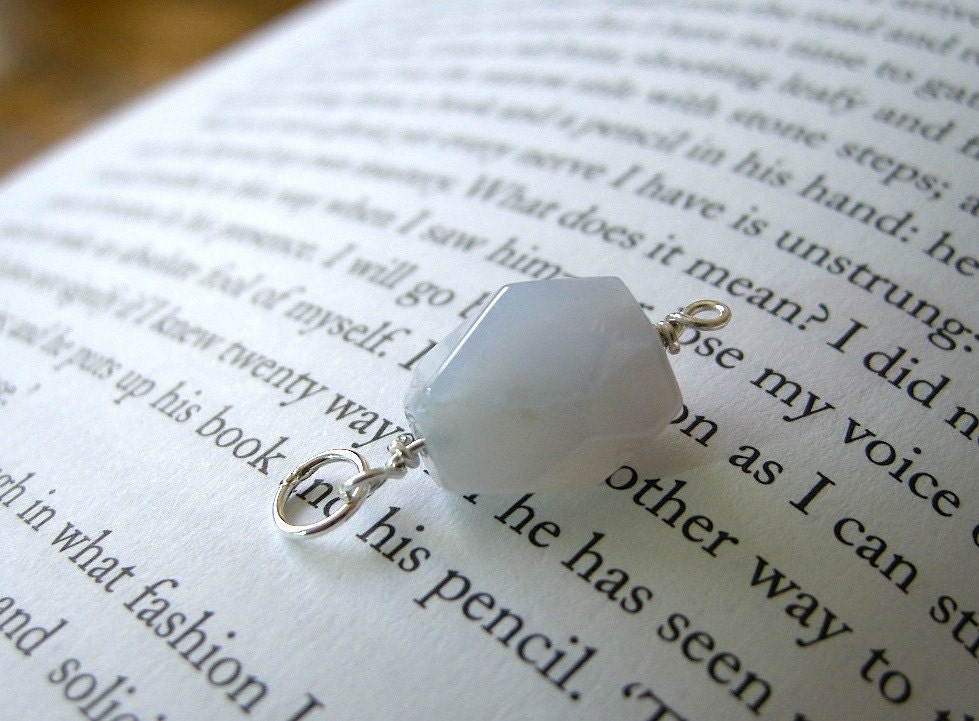 A heavenly, mellow chalcedony pendant with natural, made-by-Mother Earth coloring. I love natural chalcedony (i.e.:

not

dyed). Too many stones on the gemstone market, in particular chalcedony, are now dyed in obtrusive, rainbow colors to suit current trends; interesting forms of supply and demand. I prefer classic to trendy, any day.
And onto the cozy...
And the lyrical beauty...
From my husband: framed song lyrics of "Parade," handwritten by Rachael Yamagata herself.
The pretty lace Kraft envelope (hand sewn, I must add) to the left of the framed song lyrics was created by crazyquiltz.




P.S. A thought: I am promoting consumerism on all levels in this post, which is fine by me (today)! Sometimes we all need a little creativity boost to elevate us out of the late winter
blahs
.
Lastly, a little reminder: my
shop
will be closed starting next week--from March 13th-March 20th. Come March 20th (or, in all honestly, maybe even a little later), reinvigorated I will be! Fingers crossed.